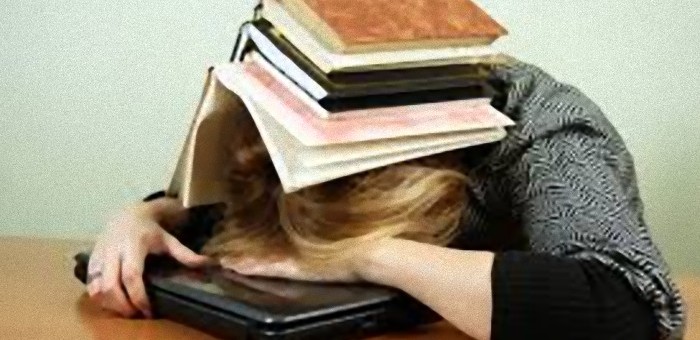 Exams, as the word comes in our mind, it links our thoughts to fear. This fear is most commonly experienced by college and university students. As the level increases, the competition changes its gears as well. A student who once was competing among 40 or say 50 students, all of a sudden is now prone to compete among students across the globe.
The more you feel frightened, the tougher your exam will actually become!!
Among different fears experienced by students, fear of failure is perhaps the most overwhelming and most troubling one. A student who studies for the whole year sometimes just lacks behind due to this fear. The fear that "I can't do this" is actually the root cause which makes the student so much scared and furious that despite of strong abilities, he tends to lose his determination.
Following mentioned is a list of fears that a student experiences during exams:
Fear Of Not Sleeping On Time:
This fear arises due to panic thoughts that are running in students mind during exams. A student struggling with such thoughts won't be able to sleep on time. Remember, your mind do exactly the opposite during stressful situation. Therefore, overcoming anxiety can bring you desired results.
Fear Of Forgetting The Answers During Exams:
Despite of excellent preparation and countless times revisions, students do have a fear that they will forget the answers during exams. And most of the time, the inability to recall stuff during exams is the result of this fear.
Fear of Tough Paper:
This is another form of fear experienced by students. Despite of their full efforts, they constantly feel this fear and are unable to perform up to the mark.
Fear of exams is all about the game of perception!!
Apart from above mentioned fears, following is a list of other fears experienced by students:
•    Psychological fear that your preparation is not up to mark
•    Fear of not waking up on time on exam day
•    Fear of reaching in exam hall late
•    Fear of any un-predictable incident
•    Fear of not completing exam on time
•    Fear of improper working of stationary items
•    Fear of not getting the questions
•    Fear of strict invigilator
•    Fear of missing any important announcement on exam day
•    Fear of doing any stupidity during panic states
Exams Fear has not killed anybody ever!!!
Yes, exams fear has not killed anyone ever. Therefore, it all depends on your perception as how you take your exams. Taking some sort of stress is normal but making the situation extra stressful is counter-productive.
Here mentioned are few tips that will help College students in overcoming exams fear and will make their life easy like never before.
Change your perception. Yes, making your mind to think that you can do it will not only reduce the stress but will also make you feel relaxed, composed and patient.
Take sound sleep before exams
Once you will change your perception and feel that you can do that, everything will become clear and easier for you. Go to your bed early the night before exams and take sound sleep.
Lastly, reach your exam hall half hour before the instructed time and listen to every instruction before starting the exam. Think you can do it!! Set your pens and write your own destiny!!